The Hill House, Helensburgh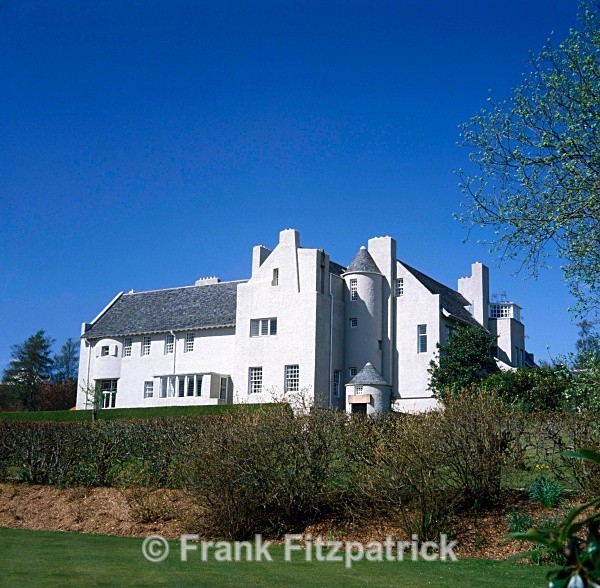 Reference number: T017-03-66FF

The Hill House, Helensburgh, Strathclyde, Scotland. Is regarded as one of Charles Rennie Mackintosh's most famous works second only to Glasgow School of Art. Designed and built for the publisher Walter Blackie from 1902 to 1904. Mackintosh also designed most of the interior rooms, furniture and other fixings. Mackintosh's attention to detail even extended to prescribing the colour of cut flowers that the Blackies might place on a table in the living room, so as not to clash with the rest of the decor.
In 1982 the house was donated to the National Trust for Scotland National Trust for Scotland which continues to maintain it and manage visitors.

Images created using a Mamiya 330ƒ film camera and Kodak Ektachrome film.